In the picturesque town of Morristown, New Jersey, individuals seeking rejuvenation post-childbirth find solace and expert care at the hands of Dr. Richard Peck. The "mommy makeover" is not just a procedure but a journey towards reclaiming your pre-pregnancy body and confidence. Here, we delve into what a mommy makeover entails and why Dr. Peck is the trusted surgeon for this transformative experience.
Understanding the Mommy Makeover Procedure
A mommy makeover is a comprehensive approach to helping mothers regain their pre-pregnancy physique and confidence. Typically involving a series of procedures such as tummy tuck, breast lift, or liposuction, a mommy makeover is tailored to meet the unique needs of each patient.
Undergoing a mommy makeover in Morristown with Dr. Peck means availing the benefits of top-notch surgical skills combined with a personalized approach. You might even come across heartwarming testimonials from individuals who have rediscovered their vigor and self-esteem through this rejuvenating journey.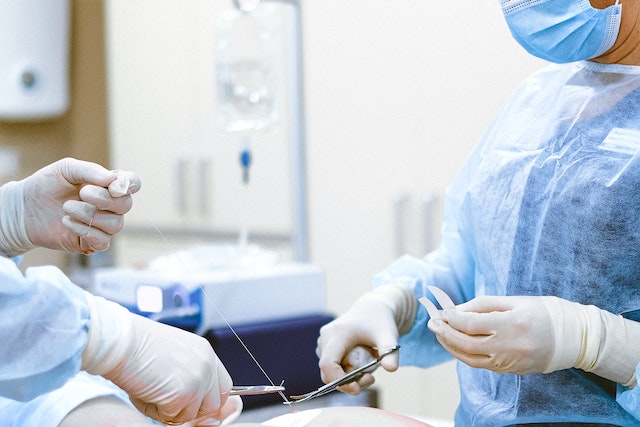 Why Morristown for Your Makeover?
Morristown offers not just scenic beauty but a serene environment where you can heal and rejuvenate in tranquility. The town prides itself on housing state-of-the-art healthcare facilities, ensuring your mommy makeover journey is safe, comfortable, and fruitful.
Why Dr. Richard Peck is the Best Choice for Your Mommy Makeover in Morristown
Dr. Richard Peck stands as a beacon of excellence in the field of plastic surgery in Morristown. His credentials speak volumes, but it's the glowing reviews from satisfied patients that truly paint a picture of what you can expect. At Dr. Peck's clinic, you can witness transformation stories through a before and after gallery, fostering a reliable testament to his expertise.
Customized Packages by Dr. Peck
Every individual is unique, and so is every mommy makeover journey. Dr. Peck offers consultation processes where your needs and goals are listened to with utmost attention. The procedures are customized to align with your aspirations, followed by a detailed plan for follow-up and recovery care.
Getting Started with Your Mommy Makeover in Morristown
Embarking on your mommy makeover Morristown journey is just a call away. Reach out to Dr. Peck's clinic for an initial consultation where your questions will be answered, and a blueprint for your makeover will be devised. Your first visit promises an atmosphere of understanding, empathy, and expert guidance.
A mommy makeover is more than a procedure; it's an investment in yourself.
In the trusted hands of Dr. Peck and amidst the soothing vistas of Morristown, your journey promises to be nothing short of transformative. Don't wait to rediscover yourself; book a consultation with Dr. Peck today.
FAQs
Q1: What is the recovery time for a mommy makeover in Morristown?
A1: The recovery time varies depending upon the procedures involved. Dr. Peck ensures a detailed recovery plan to help you bounce back in optimal time.
Q2: Can I customize my mommy makeover package?
A2: Absolutely, Dr. Peck specializes in offering customized mommy makeover Morristown packages that align perfectly with your goals and needs.